Much has rightly been written of the boy soldiers who were able to lie their way into serving and dying on the Western Front. But what about the schoolboy sailors deliberately sent to war, writes Andrew Thomson.
The 100th anniversary of the Gallipoli landings - one of the costliest phases of World War One - will be commemorated next month. It's estimated that both sides lost 130,000 dead as the Allies unsuccessfully battled the Ottoman army for control of the Dardanelles strait.
Among the dead were two 15-year-old boys from Scotland - best friends Torquil MacLeod and Ronnie Faed, who served aboard the Royal Navy battleship HMS Goliath.
Both Torquil and Ronnie came from privileged backgrounds.
Born on 11 September 1899, Torquil was the second son of Roderick and Alice MacLeod of Cadboll. The childhood home he shared with his two brothers and sister was Invergordon Castle, a now demolished stately home.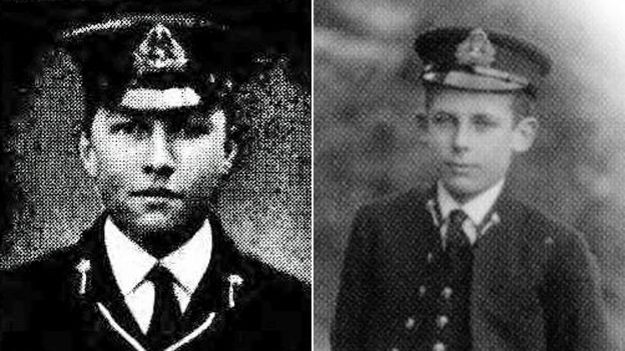 Ronnie Faed was born on 29 May 1899, the son of the Scottish artist James Faed Jr. Ronnie's family were constantly on the move because of his father's work commitments but they considered Galloway to be their home.
Like most boys of their social class Torquil and Ronnie were sent off to preparatory boarding schools. They probably first met at the age of 12 when they both enrolled at the Royal Naval College at Osbourne on the Isle of Wight in the summer of 1912.
For the full article;